Escrow Video Plumbing Inspection
Get an Escrow Home Plumbing Inspection in Houston
Buying or selling a home in the Houston area? On Point Plumbing specializes in escrow plumbing inspections. We use a robotic camera to actually go inside the pipes to look for any issues. Through experience comes efficiency, and that is why we are able to offer some of the most competitive rates in the region!

We know how hectic it can be during a home sale or purchase, and we're here to help. Most banks will insist that you have an inspection performed before your escrow can be closed and the funds released. Your basic home inspection will cost a few hundred dollars, but this will save you many headaches (and possibly thousands of dollars). But, even if the home passes a visual inspection, major problems may be lurking below the surface — namely the plumbing.

Our team makes it easy to get an escrow plumbing inspection in Houston and the surrounding areas.
Sewer Line Inspections for Home Sales
Most home plumbing inspections are aimed at finding structural issues with the home. An escrow plumbing inspection can reveal major problems that are not visible without going inside the pipes. The answer is to have a video camera line inspection.
The plumbing network within a home is one of the most essential and largest components of a home. But, often, a visual inspection only provides a vague interpretation of the health of the sewer and sanitary plumbing lines with in a home (the "gray" and "brown" plumbing lines).
What a Pre-Sale Sewer Line Inspections Can Tell You
Before you make what will likely be one of the largest investments of your lifetime, you should know that one of your home's most critical features is in good health.

A sewer line inspection uses a video camera attached to a snake-like rooter. This allows a plumbing inspector to examine each nook and cranny of a home's sewer and sanitary lines — from the inside-out. This type of inspection allows us to see parts of the plumbing that cannot be seen during a typical home inspection.

An escrow plumbing inspection can uncover issues such as:

• Inner pipe corrosion
• Damaged pipes
• Root-damaged or clogged pipes
• …and other issues

Before the close of escrow, get a plumbing inspection. If the inspection reveals major flaws, such as extensive sewer line issues or slab leaks, you can use that information to renegotiate the purchase.
What if a Problem is Detected In Plumbing Inspection?
One of the great things about using a video sewer line inspection is that we can pinpoint exactly what and where the issue is. This means that you can avoid having your lawn and property torn up just to replace a section of root-clogged pipe (as one example).

This also helps when renegotiating your home purchase. Targeting specific areas that need to be repaired allows the homebuyer to make specific requests in the purchase agreement addendum. Often times, if the request is vague, the repair work will be hastily done (or not done at all).
Is a Re-inspection Necessary?
If you've had any plumbing repair work done to your home while it is still in escrow, you may consider having a re-inspection performed to ensure it was done correctly. But, this up to you and any respectable plumbing repair company should inspect the repair to ensure the problem is resolved before they leave the worksite.
If you are in need of an escrow plumbing inspection in Houston or the surrounding areas, call the professionals!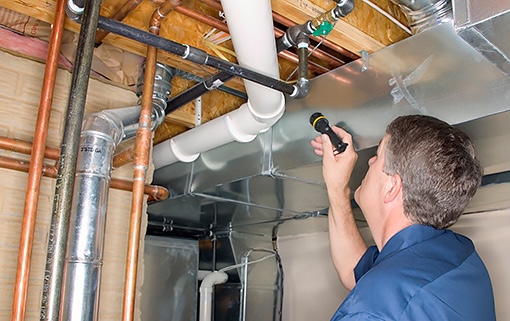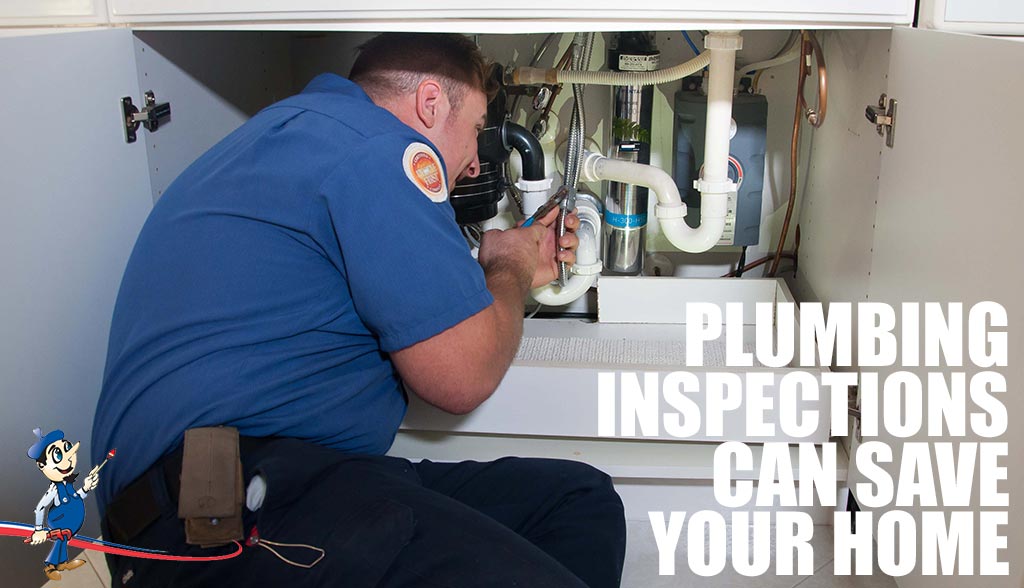 Wish I could give more than 5 stars! Amazing, professional, affordable and timely work! I'm so happy with my new faucet they replaced after my old one had a terrible leak! I had a few questions about other things in the house that Brandon was also able to explain and help me with. I can confidently recommend them and I will be keeping their number close for any future jobs needed!
Very knowledgeable! Will take care of your needs quickly. Work is very clean, professional, and affordable.
Great work! They take the time to communicate and explain the plumbing issues. The quality of work is excellent and very professional. We will continue to use OPP with any plumbing problems we have and would recommend them to anyone!
Amazing service! Brandon not only properly diagnosed our problem, he also shared his knowledge with our management team. On Point Plumbing clearly puts their customers best interest first. We won't be calling any other company moving forward and plan to transition our 2nd location to do the same. Thanks again for saving our weekend.
A PLUMBING COMPANY YOU CAN TRUST