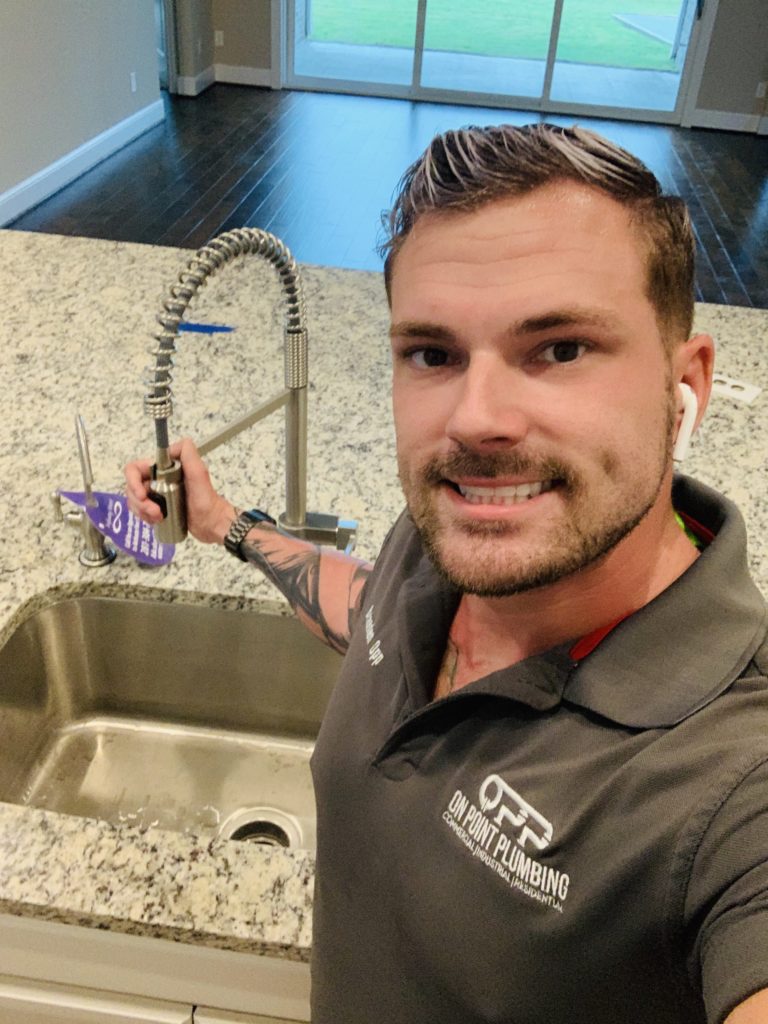 Fast, Affordable and Reliable Residential Plumbing Services in Houston, TX
When a plumbing problem happens, the last thing you want to do is to search for a reliable plumber. Homeowners in Houston, TX and surrounding areas know they can count on On Point Plumbing LLC for all their residential plumbing needs. Whether it is a clogged drain, leaky faucet or a malfunctioning water heater, we will respond in a quick and prompt manner.
At On Point Plumbing LLC, we do more than just repairs. Our highly skilled and experienced plumbers can replace and install brand new plumbing fixtures and pipes for your home. We focus on your needs and offer a range of options to meet your specific requirements and budget.
We Are Your Trusted Residential Plumbers in Houston, TX
Our experienced plumbers will treat your home with respect and leave it  clean or cleaner than they found. We rely on the state of the art equipment and sophisticated techniques to ensure that the job is done quickly and right the first time. Customer service is our top priority and we guarantee your 100% satisfaction.
Give us a call at (713) 667-6468 to schedule your next residential plumbing service.
COMMERCIAL PLUMBING HOUSTON, TX
If you're a business owner or manager in Houston,TX, then you are very much aware of how plumbing plays an important role in your overall operation. Without a solid plumbing infrastructure, your place of business could be subject to a host of inconveniences and interruptions. When you need reliable commercial plumbing work in Houston,TX, trust On Point Plumbing LLC to provide the service you are looking for.
SERVING YOUR COMPANY'S PLUMBING NEEDS
On Point Plumbing LLC offers a variety of commercial plumbing services designed to keep your system running and working at its best. Whether you need a new fixture installed, an old sink replaced, or a water heater maintained, we're up for the challenge. We pride ourselves on complete professionalism in every project we undertake. No job is too big or too small, plus as a customer, you'll benefit from our:
Call today to learn more about our commercial plumbing services.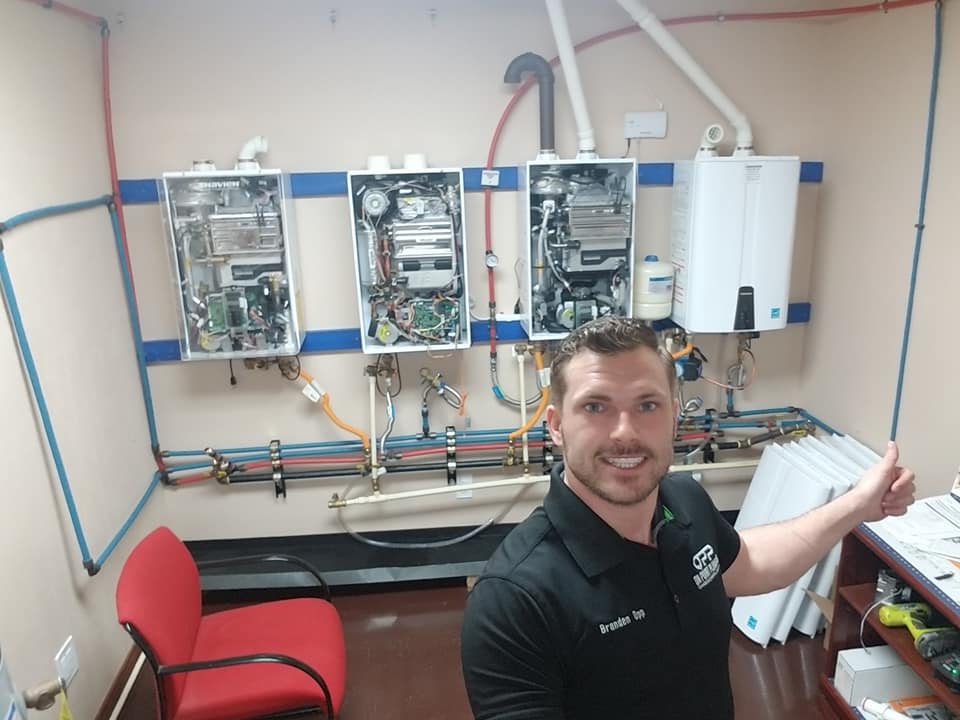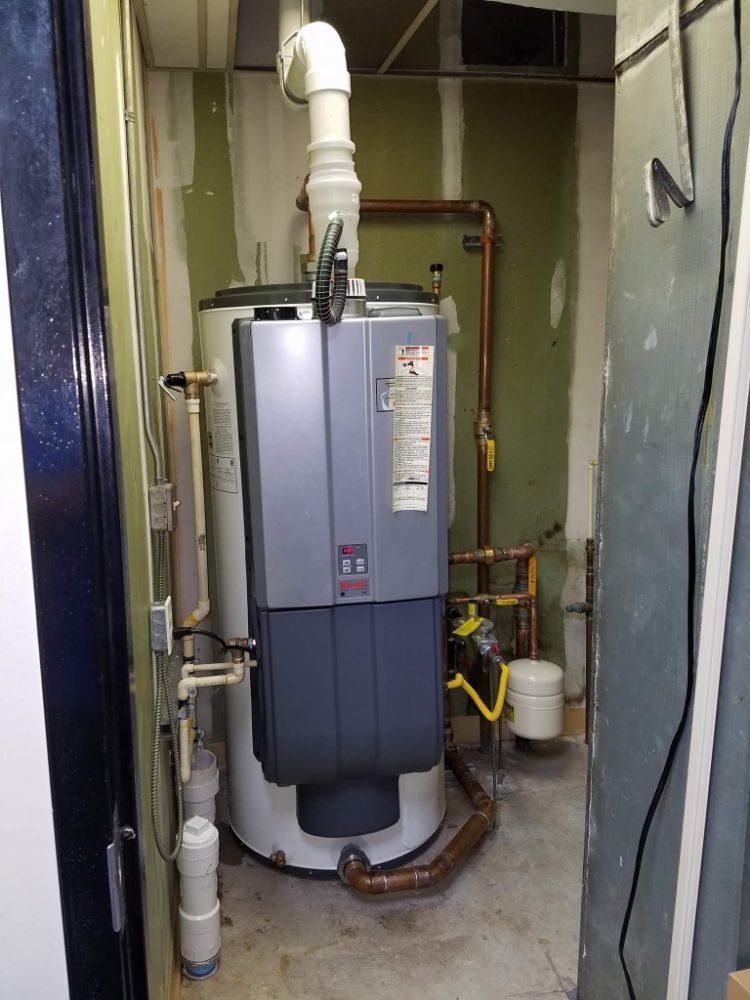 WATER HEATER REPLACEMENT HOUSTON
Water heaters are only designed to last for a certain amount of time. If it no longer benefits to repair your water heater, let our team help you find a replacement unit. We offer thorough, reliable water heater replacement services in Houston, TX. We will be more than happy to walk you through our options and help you find a cost- effective solution.
At On Point Plumbing LLC, we understand that a new water heater is a big investment. That's why we pledge to take the time to explain your options. Once you've selected your new heater, we'll install it in a detailed, meticulous fashion. 
For more information about our water heater replacement services or to schedule an appointment, call On Point Plumbing LLC today.
HYDRO JETTING SERVICES HOUSTON, TX
If you think you can only clear out a severely clogged sewer line or other pipe issues with snakes or harsh chemical treatments, we want you to think again. Though minor sewer line blockages can often be eliminated with snaking, when serious roots and other debris have entered your pipes, you need heavier-duty technology. Fortunately, On Point Plumbing LLC in Houston, TX is on hand and ready to help by providing hydro jetting services.
Hydro jetting is a process that uses high pressure water, propelled a great speed, to clean the inside of your drain pipes. This water is delivered at a pressure up to 15,000 psi which is forceful enough to break down tree roots, grease and other stubborn materials. Anything the Hydro jet dislodges flows down the pipes and into the sewer. Since Hydro jetting equipment can be dangerous if not handled correctly, you must hire a trained plumbing professional for this service. 
On Point Plumbing offers hydro jetting with specialized chemicals to emulsify GREASE. Perfect for restaurants, apartments, etc. This treatment does not harm the sewer lines and is EPA approved, "leaves your pipes slick so the grease won't stick".
RESTORING YOUR PLUMBING SYSTEMS TO WORKING ORDER
On Point Plumbing LLC, is your go to plumbing company. . Our dedicated plumbing technicians use advanced technology to blast away blockages and restore your pipes to peak functionality. Our hydro jetting services are thorough and effective, and when you call on us, you'll get :
If you're facing a serious clog in your plumbing system, don't assume that you'll need to pay for an extensive repair or costly pipe replacement. Call the reliable team at On Point Plumbing LLC and ask about hydro jetting.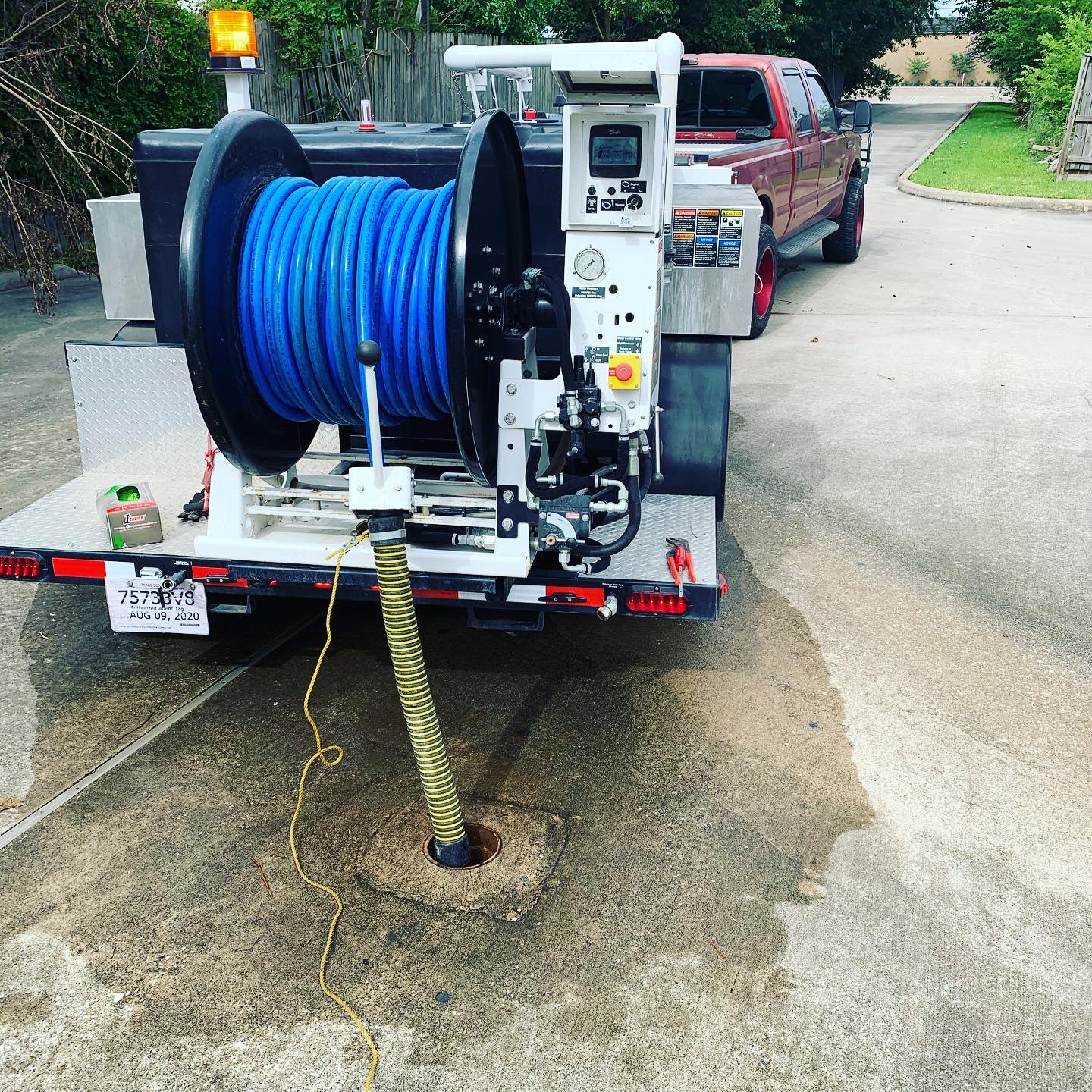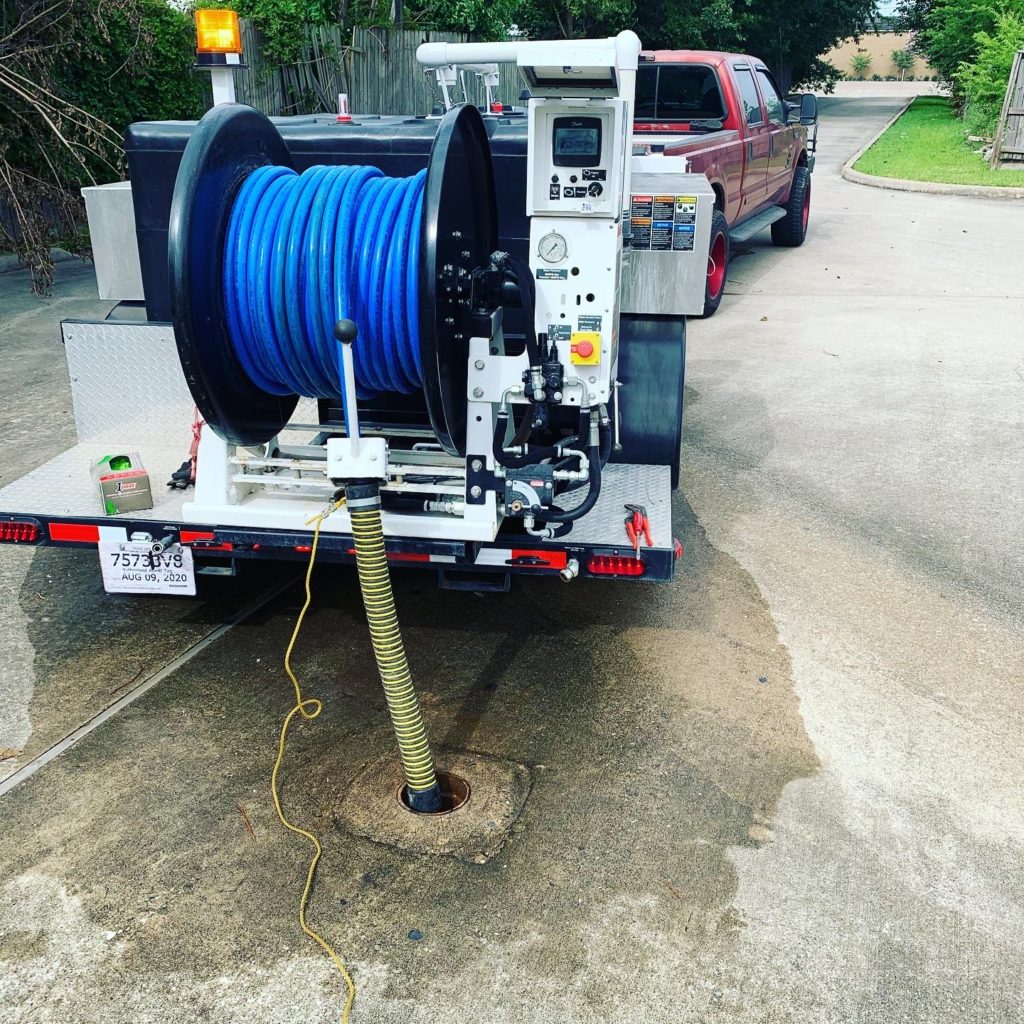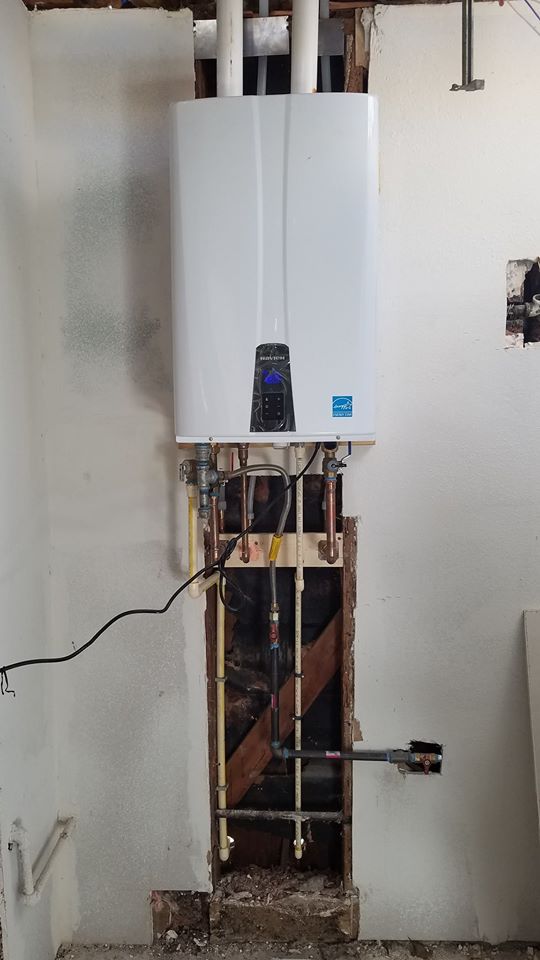 TANKLESS WATER HEATER IN HOUSTON, TX
These days, more and more people are choosing tankless water heaters over traditional water heaters for good reason. Tankless heaters are designed to provide hot water on demand, reducing standby energy losses that cost you money. In addition, tankless heaters typically last about twice as long as standard heaters. And some tankless heater may qualify for tax rebates, saving you even more. If you're in the market for tankless water heater installation in Houston, TX, call On Point Plumbing LLC to learn more about the options we offer.
PROPER INSTALLATION IS KEY
Your tankless water heater needs to be professionally installed for optimal energy efficiency. With an expert staff of plumbing specialists, we have the tools to tackle your tankless water heater installation project. And when you work with us, you'll benefit from our:
For more information about our tankless water heaters, or to schedule an estimate, call us today.
SEWER CAMERA INSPECTION IN HOUSTON, TX
Whether you suspect a problem brewing underground or are aware that your plumbing infrastructure has been compromised, On Point Plumbing LLC can get to the bottom of things without destroying your property in the process. Proudly serving commercial and residential clients in Houston, TX, we have the technology to perform video plumbing inspections that offer answers without wreaking havoc on area properties.
When you get your pipes inspected by On Point Plumbing LLC, you can rest assured that we'll do a thorough, comprehensive inspection. Our goal is to give you a detailed report as to how your infrastructure is functioning. You will be able to make an informed decision when addressing our options for plumbing repairs. 
With our video plumbing inspection services, you'll get the opportunity to see what's going on beneath the surface of your property. And in some cases, you may even be able to avoid expensive repairs by catching plumbing issues early on. So what are you waiting for? Call us today for more information or to schedule an appointment.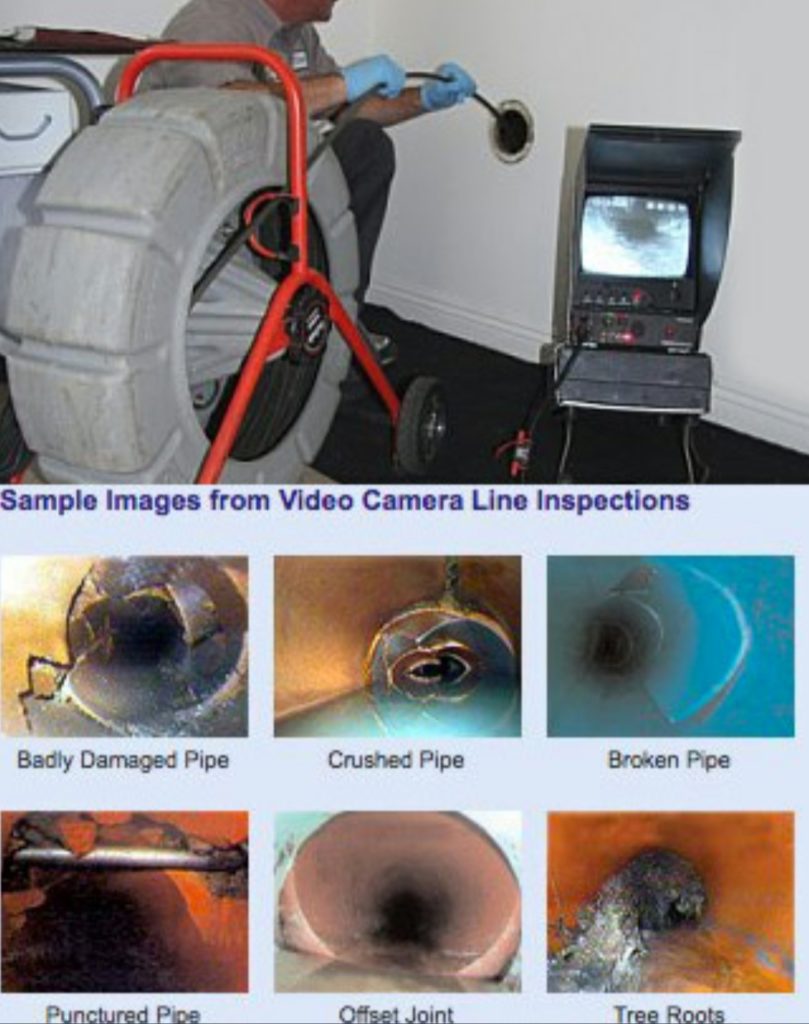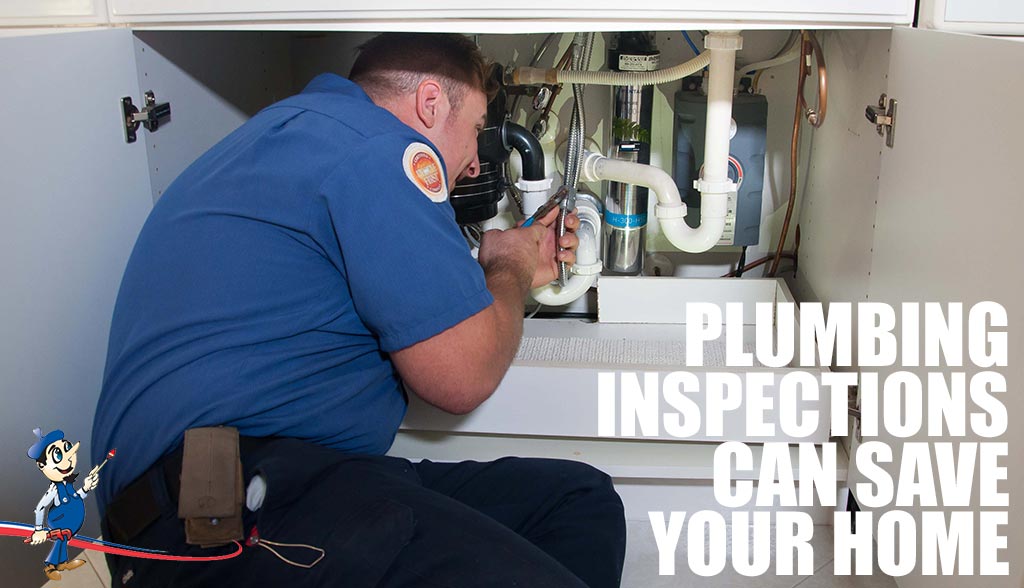 Equity inspections HOUSTON, TX
The most destructive thing on the planet is water! We catch what home inspectors cannot see and often overlook. On Point Plumbing LLC (OPP) provides equity inspections for buyers, sellers and investors on a residential or commercial aspect. We offer comprehensive plumbing inspections at three different levels.
In conclusion to any one of these levels of inspection, OPP will provide repair estimates and recommendations as needed.
Wish I could give more than 5 stars! Amazing, professional, affordable and timely work! I'm so happy with my new faucet they replaced after my old one had a terrible leak! I had a few questions about other things in the house that Brandon was also able to explain and help me with. I can confidently recommend them and I will be keeping their number close for any future jobs needed!
Very knowledgeable! Will take care of your needs quickly. Work is very clean, professional, and affordable.
Great work! They take the time to communicate and explain the plumbing issues. The quality of work is excellent and very professional. We will continue to use OPP with any plumbing problems we have and would recommend them to anyone!
Amazing service! Brandon not only properly diagnosed our problem, he also shared his knowledge with our management team. On Point Plumbing clearly puts their customers best interest first. We won't be calling any other company moving forward and plan to transition our 2nd location to do the same. Thanks again for saving our weekend.
A PLUMBING COMPANY YOU CAN TRUST